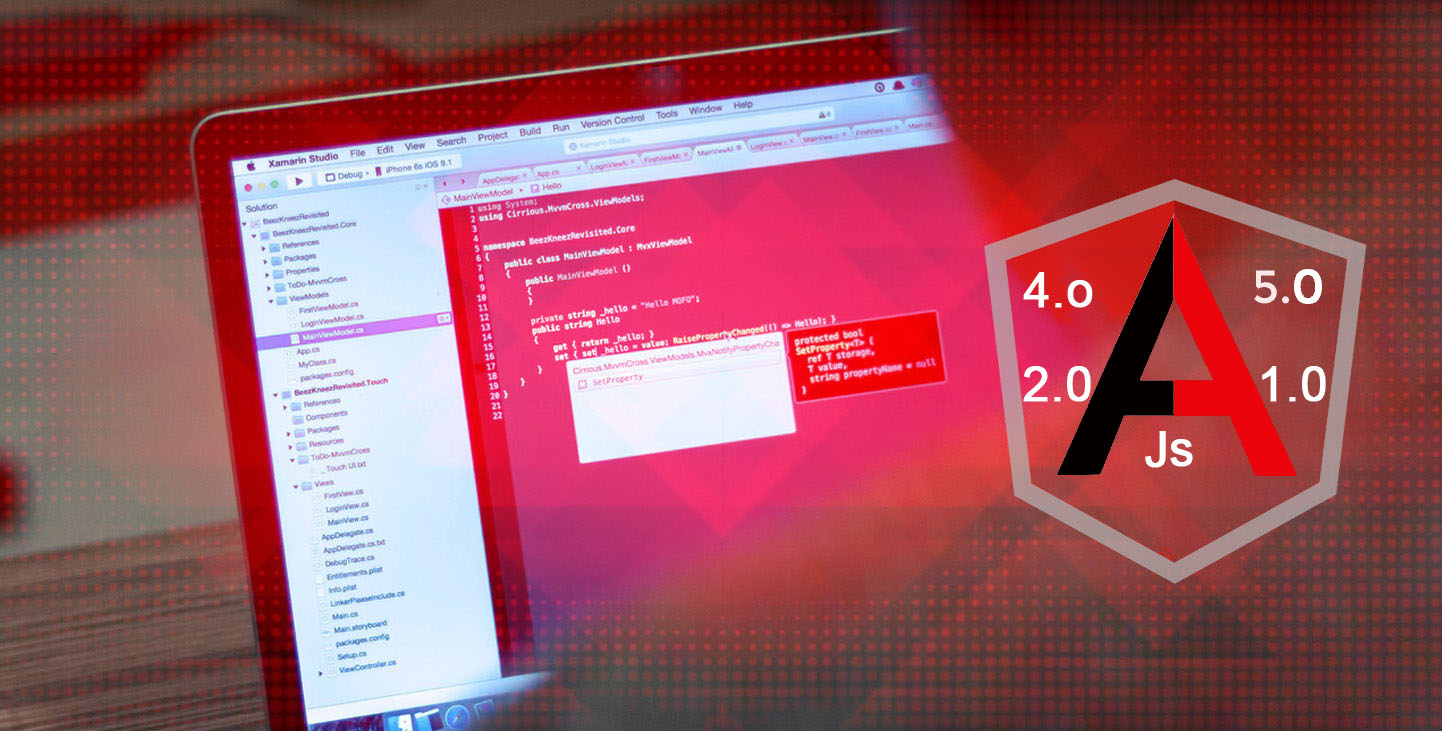 Upcoming AngularJs Certification Pune Batches
Angular Js Training Fees in Pune
Was: 12,000/-
Now: 10,000/- Only
31-Oct-19 |10:00 AM - 12:00 PM IST Sat & Sun
30-Oct-19 | 10:00 AM - 12:00 PM IST Mon to Fri
Go for Demo Lectures……..
Experience the Difference Teaching Saga "From Practitioner to Expert Module", We Are Pledged To Invite You for Attending Your First Angular 5 Class. ~Angular 5 Training in Pune.
Angular 5 Training Overview
2 Months | 1.5 Hours per session
Angular 5 Certification Course Overview
Angular 5 training in Pune- program comes with real-time live projects and live examples on systems to cover basic to advance topic comes under this training. The module designed to provide complete knowledge of New Angular 5 Course in depth, However, we have kept the teaching closes with the previous overview of Angular Js 2 and Angular 4 concept
Before jump into learning angular 5 today let's understand the basic of angular- It's a framework with Supporting several libraries usually incorporated into development industries for developing client's applications. This application are made either in Hypertext markup language(HTML) or JavaScript.
The process of developing an application with the help of angular is simple as it composes with HTML templets by making use of Angularized markup, those templets  are managed with the help of Classes, the Angularized markup also responsible for adding, created logics in the services which combine with the earlier component to wrapped into modules. Bootstrapping is the process used for launching the app (Root Module), this will be then overtaken by Angular to display the content and effect on a Device Browser, help in responding the web user requests
Angular 5 Training
 Benefits
Upon Completion of the Course, you will be ready for accomplishing the following:-
Interactive web development
Smart web apps
Can build desktop-installed applications
Course Objectives:
Hands-on

knowledge on

latest

Angular with previous version' fundaments to start coding.

With the use of angular 4 we can develop the responsive

and scalable app.

Can develop Complex and Modern

Applications.

Angular architecture to understand and apply logic for application development
Creating a live application to as part

of

Angular

5 training
This Course is Designed to Benefit the Following Professionals:
Graduate
Postgraduate
Working software Developer
Other IT professional seeking AngularJs certification.
AngularJs Syllabus
Introduction to Typescript
Data Types and Variables
Destructuring & Spread
Working with Classes
Working with Interfaces
Generics
Modules and Namespaces
Ambients
Differences between Angular 1.X, Angular 2 and Angular 4
Directives
Data binding
Components
Modules
Forms
Pipes
Services & Dependency injection
Routing
Crud Operations Using Http Service
Implement Single page application(SPA)
24x7 Lab
Being an International Based Training Services We Do Have an Open 24X7 Lab for Best Practices.
Led Interactive Sessions
Expose the new Configured lab with old corporate faculty to leverage the technical environment.
Expert Technical Team
All-Time Working Corporate Professional from Hinjewadi and Other IT Areas in/around Pune.
Real Time Module
We Believe In "From Practitioner to Expert Model", And Thus We Run With Latest Modules.
IT Certification Guru
A Renowned name in the field of Software courses and AngularJS training center in Pune.
We have tie-ups with MNCs comes under Hinjewadi, Eon IT Park, Commerzone IT Park and many more 317+ till date.
Recommend Courses for You