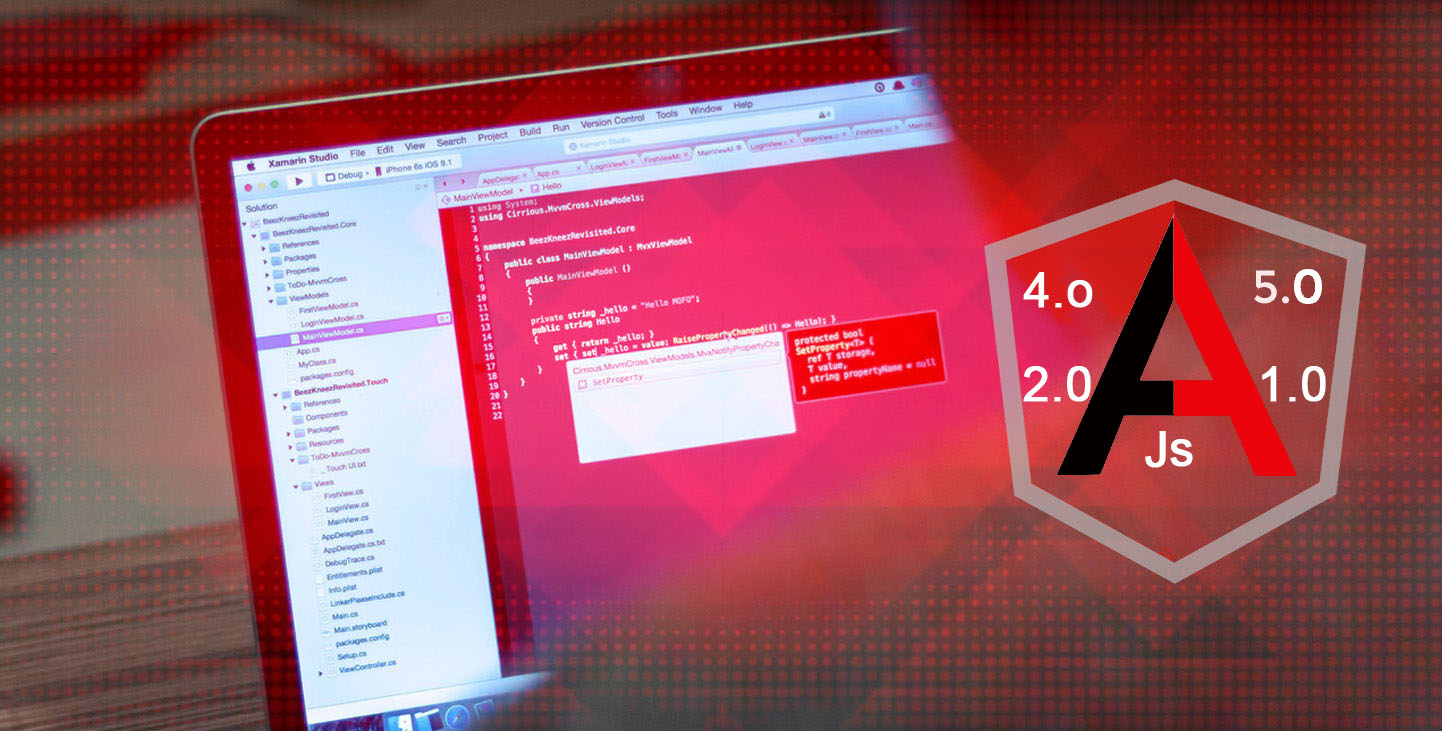 Upcoming AngularJs Certification Pune Batches
Angular Js Training Fees in Pune
Was: 12,000/-
Now: 10,000/- Only
31-Oct-19 |10:00 AM - 12:00 PM IST Sat & Sun
30-Oct-19 | 10:00 AM - 12:00 PM IST Mon to Fri
Go for Demo Lectures……..
Experience the Difference Teaching Saga "From Practitioner to Expert Module", We Are Pledged To Invite You for Attending Your First AngularJs Class. ~AngularJS Training Center in Pune.
AngularJs Training Details
2 Months | 1.5 Hours per session
AngularJs Certification Course Overview
Being a javascript based, Angular is an open source, Web application framework used as a front end to reduce the challenges come while developing single page application this angular javascript is widely used as a code reducer. Complement with a framework called "Apache Cordova", JavaScript components used for cross-platform mobile apps development. Enriched with the framework for the client-side model–view–controller (MVC) and model–view–View Model (MVVM) architectures its main concern into the process of simplifying application testing and development cycle.
Aiming the goal of improving testability and performance of the application, the framework uses a two-way data-binding method which allows automatic synchronization of models and views as a result able to present dynamic content to the user. With the help of dependency injection and data binding features, this framework is popular for creating dynamic apps including less amount of code as compare with other frameworks to do the same task.
After the launching of latest AngularJS it's now more easy, convenient and fast to develop the app with this framework, And thus It Certification guru focuses and provides the latest AngularJS training in Pune to meet the industry standard and the demand of development of the dynamic app in a fast environment. For better understanding, the concepts, syllabus have been well and easily structured, for the AngularJS course. In Pune, We are the top institute for AngularJS classes, who provides 100% job placement assistance for AngularJS certification holder from Pune branches.
For the convenience of the candidate, we have already set down the lowest AngularJs course fees structure to leverage and maintain the training cycle.
Angular JS Training

(

Angular 2/4/5/6

)

Benefits
Upon Completion of the Course, you will be ready for accomplishing the following:-
Interactive web development
Smart web apps
Can build desktop-installed applications
Course Objectives:
Implement a complete user interface
Mobile and desktop web app interface design
Creating modules and components for Applications
Develop modern, complex, responsive and scalable web applications with Angular 4
Fully understand the architecture behind an Angular 4 application and how to use it
Create single-page applications with one of the most modern JavaScript frameworks out there
Use their gained, deep understanding of the Angular 4 fundamentals to quickly establish themselves as frontend developers
This Course is Designed to Benefit the Following Professionals:
Graduate
Postgraduate
Working software Developer
Other IT professional seeking AngularJs certification.
AngularJs Syllabus
Introduction
Data Types and Variables
Destructuring & Spread
Working with Classes
Working with Interfaces
Generics
Modules and Namespaces
Ambient
Difference between Angular (vs) Angular2 (vs) Angular4
Directives
Data binding
Components
Modules
Forms
Pipes
Services & Dependency injection
Routing
Crud Operations Using Http Service
24x7 Lab
Being an International Based Training Services We Do Have an Open 24X7 Lab for Best Practices.
Led Interactive Sessions
Expose the new Configured lab with old corporate faculty to leverage the technical environment.
Expert Technical Team
All-Time Working Corporate Professional from Hinjewadi and Other IT Areas in/around Pune.
Real Time Module
We Believe In "From Practitioner to Expert Model", And Thus We Run With Latest Modules.
IT Certification Guru
A Renowned name in the field of Software courses and AngularJS training center in Pune.
We have tie-ups with MNCs comes under Hinjewadi, Eon IT Park, Commerzone IT Park and many more 317+ till date.
Recommend Courses for You