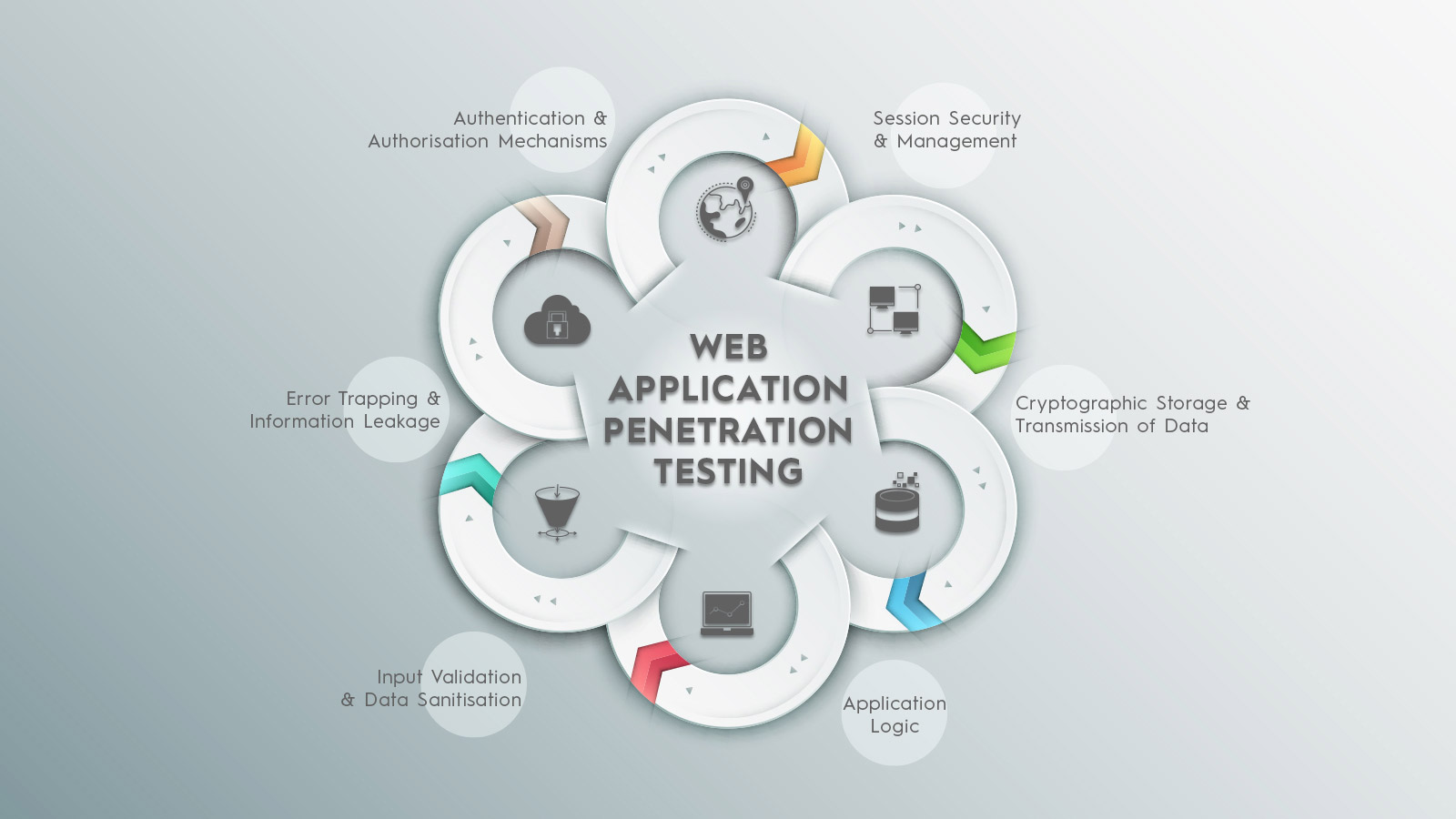 Upcoming Web Application Penetration Testing & Cyber-Security Training Pune Batches
Web Application Penetration Testing Course Fees in Pune
Contact us for Cybersecurity Courses Fees
31-Oct-19 |10:00 AM - 12:00 PM IST Sat & Sun
30-Oct-19 | 10:00 AM - 12:00 PM IST Mon to Fri
Go for Demo Lectures……..
Experience the Difference Teaching Saga "From Practitioner to Expert Module", We Are Pledged To Invite You for Attending Your First Cyber-security Class. ~Cybersecurity Training Center in Pune.
Web Application Penetration Testing Course Details
75 days | 2 Per Day Session
WAPT Certification Course Overview
Web applications are the most important point in today's world for organizations. The Web app vulnerabilities may lead to have resulted in the theft of credit cards, financial loss, Username and password compromise and damaged reputations for hundreds of organisation. This certification is for you which will understand you of web application bugs and their exploits and penetration testing methodology. Check your web applications for holes before the bad guys do.
Web Application Penetration Testing 

Training

(

WAPT

)

Benefits

Upon Completion of the Course, you will be ready for accomplishing the following:-
Hacking Website anyone like Amazon, Banking, and others website
Will improve your knowledge of risks and vulnerabilities based on Owasp top 10 Injection.
Will be able to do Grey Box/White Box Testing on the website.
RFI, LFI, XSS, SQL injection testing In Depth Manner.
Web Application Firewall Testing Testing and Securing Website with WAF
Report Generation and Presentation.
Course Objectives:
The Candidate will get hands-on practical knowledge on website hacking (Web application penetration testing) Like Amazon,Banking WebSite and Securing Them. The organization and companies must have the Importance value of web application Pentesting, which are rapidly gaining attention as an essential security practice and secure the organization from website Attacks.
This Course is Designed to Benefit the Following Professionals:
Under-Graduate Students
Post-Graduate Students
Candidate interested in WebSite Hacking
Other IT professionals seeking WAPT certification
A candidate who is seeking for certification after CEH
A candidate who is seeking for Cyber And IT Security Jobs
WAPT Syllabus
Web Application Overview
Owasp Top 10 injection
Web Application Configuration Testing
Open source information Gathering
Burp Suite In-Depth
Broken Authentication and Session Management
Bypass Authentication prompt
Injection Attacks
Command Injection Attacks
Web to Shell on the Server
Upload attacks
LFI and RFI Attacks
Unvalidated Redirects and Forwards
Web Application SQL Injection Attacks
Client-side Attacks XSS,CSRF,DOM
Web Application Testing Tools
White,Grey,Black Box Testing
Web Application Firewall Testing
Reporting The Bugs
Other Attacks SSI,XXE,LDAP,IDOR,Etc
24x7 Lab
Being an International Based Training Services We Do Have an Open 24X7 Lab for Best Practices.
Led Interactive Sessions
Expose the new Configured lab with old corporate faculty to leverage the technical environment.
Expert Technical Team
All-Time Working Corporate Professional from Hinjewadi and Other IT Areas in/around Pune.
Real Time Module
We Believe In "From Practitioner to Expert Model", And Thus We Run With Latest Modules.
IT Certification Guru
A Renowned name in the field of Web Application Penetration Testing and Cyber security training center in Pune.
We have tie-ups with MNCs comes under Hinjewadi, Eon IT Park, Commerzone IT Park and many more 317+ till date.
Recommend Courses for You